Manta Ray Interactive Snorkel Tours
Join Ningaloo Marine Interactions for the best Manta Ray tour in Coral Bay! Swim with Manta Rays, Turtles, Sharks, Stingrays and more. We offer full-day tours aboard 'Utopia', our reef-friendly shallow draft vessel. With a maximum of 20 guests on the boat, a spacious fully shaded deck, comfy seating on the flybridge and plenty of room on the bow you'll be able to spread out and enjoy a memorable day on the water without feeling crowded.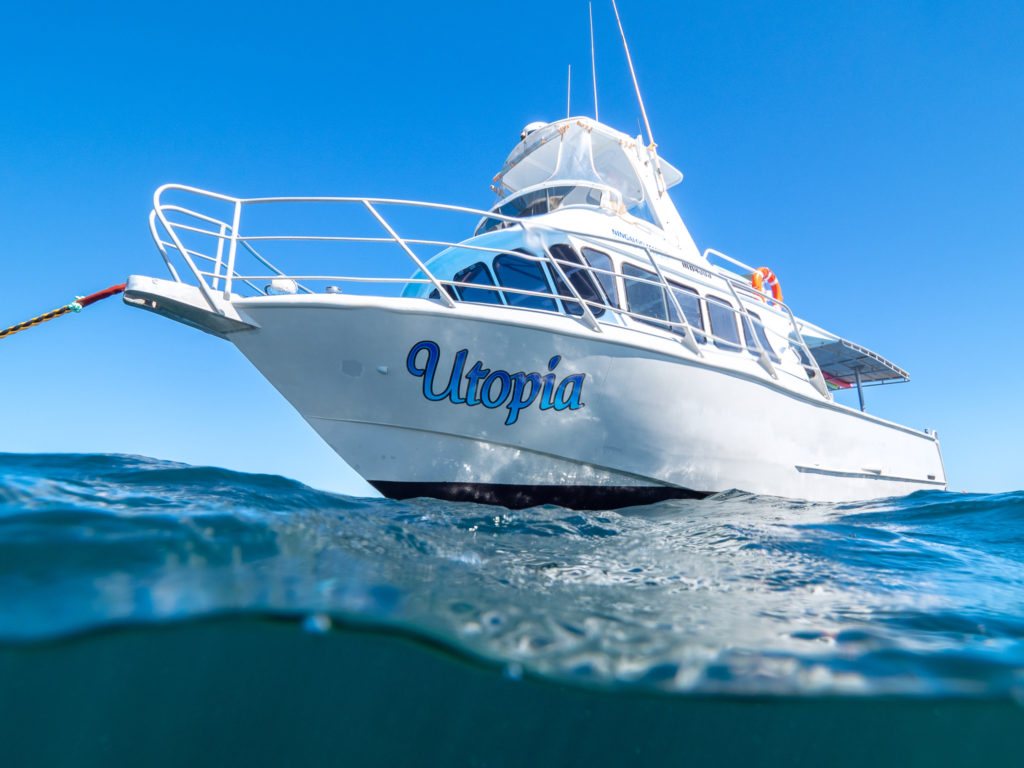 Many visitors come to Ningaloo Reef to get away from the crowds, we pride ourselves on small, personalised groups to maximise your experience…
Our tours are EDU-TOURS and draw upon a wealth of knowledge gathered from our very own Marine Biologist Manta Ray Specialist with over 20 years of experience in the Ningaloo area.
We use a spotter aircraft to assist us in finding the best Manta Rays to interact with. These magnificent creatures have a wing span of around 4 metres and are completely harmless… an underwater dance with a Manta Ray is one of life's greatest experiences!
Your day will include snorkelling amongst beautiful coral gardens and the chance of observing other wildlife including turtles, dolphins, dugongs, humpback whales (seasonal) and more!
We pride ourselves on delivering you a memorable and informative day on the Ningaloo Reef, gaining greater respect for all things Manta Ray with minimal impact on this fragile, pristine environment.
We offer you the chance to participate in research and give you the opportunity to name any newly discovered Manta Rays!!
Morning Tea, Lunch, and Afternoon Tea are provided.
Wetsuit, Snorkel, Mask and fins are provided at no charge, or, bring your own snorkelling gear if you prefer.
Book your Manta Ray Interactive Snorkel Tour below
or